Use These Five Plastic Pollution Solutions to Create Change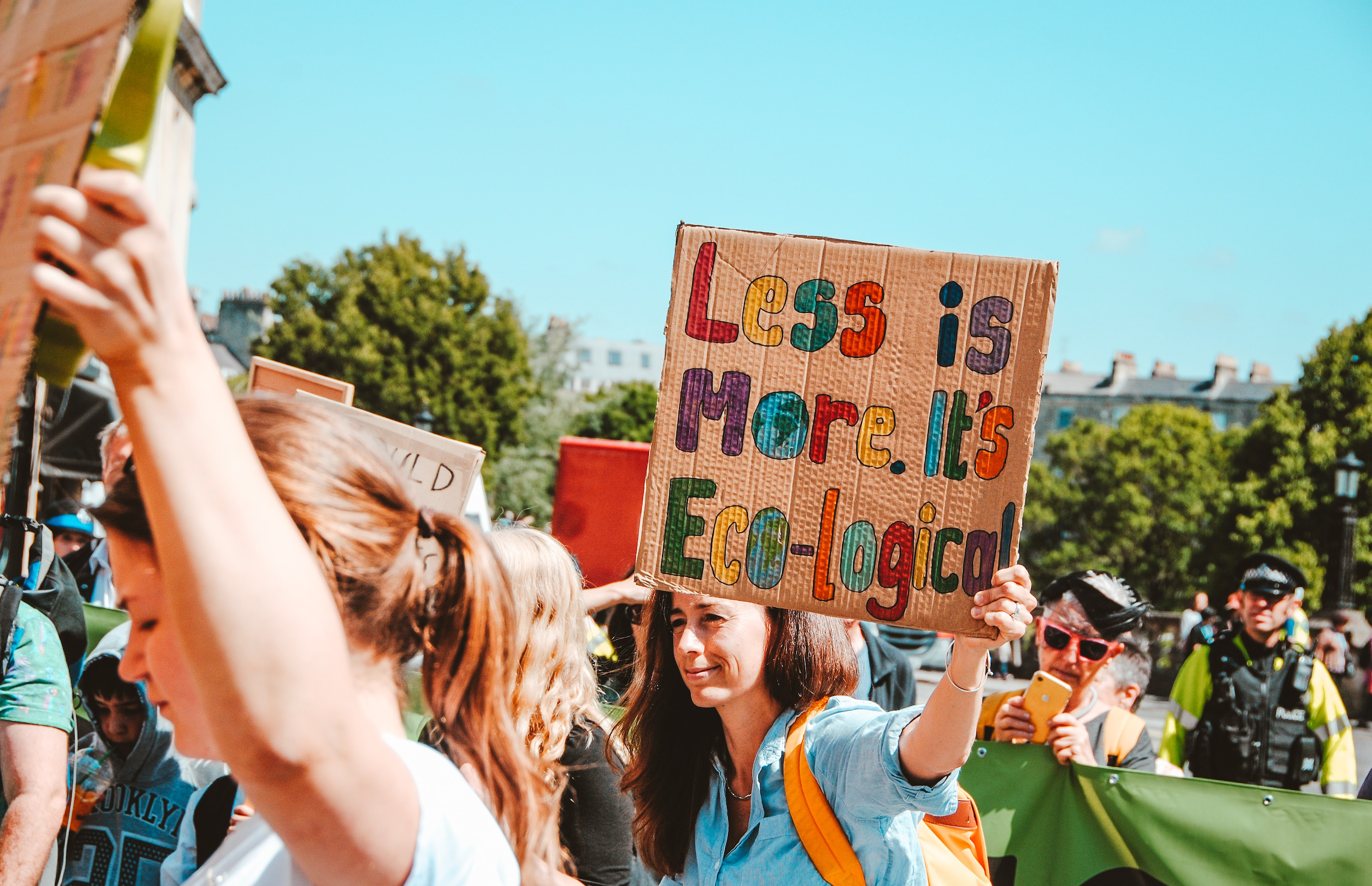 We need plastic pollution solutions, and we need them now. Plastic waste is a global problem that is decimating our oceans and putting animals, humans and our ecosystem in jeopardy. Every year, humans produce 300 million tons of plastic waste. In Australia alone, more than 130kg of plastic per person is used every year according to WWF. Scientists and environmental watchdogs agree that we're in the midst of a true plastic crisis.
Although it's tough not to be discouraged by the current state of our environment, the good news is that there is still a lot you can do to reduce your plastic footprint. Read on for plastic pollution solutions that you can try right now.
What is plastic pollution and what are some plastic pollution solutions?
Plastic pollution occurs when plastic materials make their way into our natural environment and negatively affect wildlife and human beings. Because of its convenience and low production cost, plastic has cropped up everywhere and is now an inescapable part of our daily lives.
The main problem with plastics is that they don't completely biodegrade — they break down into smaller pieces called microplastics that contaminate our oceans, drinking water, soil and much more. To put this into perspective, there will be more plastic than fish in the oceans by 2050 if we keep producing plastic pollution at our current rate.
Plastic pollution facts that might surprise you
Five ways to fight plastic pollution 
The statistics about plastic pollution are troubling, but there are concrete ways you can reduce the amount of plastic you're putting into the environment. Here are five ideas on how to stop plastic pollution right away.
1. Practice the five R's 
The five R's — refuse, reduce, reuse, repurpose and recycle — are a great springboard for becoming more conscious of your plastic use. Environmentalists agree that recycling at this point simply isn't enough, which is why it's critical to use the other methods to combat plastic consumption as well. Here are a few ways to get started:
2. Participate in an Earth Hour event  
April 22, 2020 marks the 50th anniversary of Earth Day, so there are bound to be plenty of Earth Day ideas to get involved with. The event consists of a series of strikes around the globe centred on demanding action for climate change. If you'd like to get involved, WWF Australia also hosts an annual Earth Hour event to encourage all organisations, large and small, to stop and acknowledge their role in helping some of the big issues our planet is facing.
3. Fundraise to make a difference
Whether you need funding for Earth Day activities or you want to financially support an environmental charity, crowdfunding can be a big help. Through the power of fundraising, you can rally support from your friends, family members, and community — you can even grab the attention of people across the globe.
4. Plan a green event in your community
Are you someone who is energised by organising and planning events? If so, then launching a green event in your community may be one way you can make a difference on a local scale.
To start, determine what your community most needs help with. Are the beaches in desperate need of a clean-up, or would your suburb benefit from a community garden? Once you narrow down the need, you can focus on recruiting volunteers and planning the details. Even gathering a small group of friends for a casual clean-up has an impact (and if you want to go one step further, learn about how to fundraise as a team so you share the load).
5. Get political
Another way to raise awareness about plastic pollution, and work for some plastic pollution solutions, is to join a movement or support legislation that aims to restrict plastics.
Are you ready to take action?  
We all share the common vision of living in a world that's clean and safe, but plastic waste is casting a shadow over that goal. The good news is that if we work together and take small steps forward, we can end plastic pollution in the future. If you have ideas for ways to beat plastic pollution but need some financial assistance, GoFundMe can help. Sign up today to begin raising funds to create plastic pollution solutions right now.