Markian's 5 Year Toothache
The Summary:
Ever since I was 12 years old, I wanted to study dentistry and make a positive impact on the world with my love for science, medicine and artistic talents. However, due to a skewed admission system in Canada, it has been nearly an impossible endeavour and I've been forced to seek education abroad.
To study abroad though, I could only get funding from a bank with an eligible cosigner. But coming from a middle class family, my parents were just not qualified enough, so my grandmother put her house on the line for me to go to school. It was never enough to finish, but the bank assured I could get an extension once the loan was depleted. 
Now that I'm more than halfway done the program,  the loan is depleted and my bank discontinued their international funding program. As a result,  it has been impossible to get any other financial help with existing loan debt and a pensioner as my only possible cosigner… Plus, for international studies, I do not fit into any categories to qualify for scholarships or bursaries—Australian or Canadian.
I am more than halfway done my program, and just need a final push to help me finish. Any amount of money or information about financial lending helps. If you cannot donate, that's okay—just share it and at best it will raise awareness for my cause, or who knows, someone else might be able to help.
If you wish to read the in-depth story, please continue reading.


Admission in Canada—A No Hope
The best words to describe the Canadian dental education system: defeating, political, and nearly impossible. Specifically, the insurmountable obstacles Canadian middle-class students have to endure in hopes of obtaining any dental school degree. While students not only invest an abundance of energy and time to get good grades, the biggest challenge is our home and native country—Canada—forces residents to obtain degrees outside of the country. Not to mention, the lack of support and excessive challenges required to study abroad. The acceptance rate of for Dentistry in Canada is approximately 12.07% and 9.44% at the University of Alberta (UofA). Estimating that 90% of qualified students are turned away is the reason why 50% of students at the University of Sydney's Medicine and Dentistry Faculties are Canadian.
My undergrad academic record was 3.92/4.00, my Dentistry Aptitude test was in the 97% percentile, and my interview scores qualified higher than the majority of candidates. However, the barriers of Canadian dental admissions are the limited intake and prioritization of provincial residents. For example, in 2020, out of the hundreds of qualified applicants who got an interview, only 29/32 Alberta residents were accepted into the UofA's dental program. Unfortunately, if you are unsuccessful in your own province, you have approximately less than 1% chance of being accepted by other provincial dental faculties. Hence, cancel your dream of becoming a dentist or get a passport and go elsewhere.
I applied three times, got an interview each time, and I was denied each time. I rewrote my entrance exam score (received the highest percentile) and took an entire year off work to increase my GPA to a 4.00 average. I always requested and received positive interview feedback. However, no matter what I did to ensure success, it did not appear to matter. By this point, I was discouraged and had to make the choice to consider other dental faculties outside of Canada.
After disappointments year after year, I travelled to be interviewed at American Universities: New York University, Boston University, Fort Lauderdale, and Arizona. I was accepted into Boston university; although, I was required to provide proof of $495,000 US ($668,250 CA) before starting the program. This doesn't include the cost of rent, dental tools or food (est. $40,000 living expenses per year). In total, it would have costed approximately $850,000 CA for four years!
In order to continue my dream, the next best option was to apply to the University of Sydney, Australia. Tuition is $320,000, and the Australian dollar is generally similar to the Canadian. As well, the University of Sydney is well renowned for its research and high clinical experience. It is one of the top faculties in the world and Canada recognizes Australia's education system. First time I applied, I was accepted and my journey began in 2018.
Banks—Why Even Bother?
Getting into dental school was only part of my challenging journey. Unfortunately, it was just the start. Let's explore the financial barriers behind obtaining student funding outside of Canada.
It is easy for Canadian students to receive funding when studying on Canadian soil. The challenge is for Canadian students to obtain funding for outside of Canada. If you are a Canadian student being forced to study abroad, obtaining funding is nearly impossible if you are coming from a middle-class background.
Like many students, I come from a middle-class family and my parents were unable to meet the co-signer criteria. Thus, my grandmother was the only viable candidate. She agreed to sign and provide her home as collateral (at 75% of the market value). Even with this, I was only able to obtain $250,000. This was not nearly enough for me to complete dental school abroad. However, the bank advised that the loan could be extended upon renewal. After countless meetings with banks, I was finally approved for a loan.
Fast forward two years, I have completed my 2nd year of dentistry. The problem? $250,000 does not go far after making monthly $1000 loan interest payments (~$24,000 for 2 years), $80,000 + on tuition/year, $2,000/month on rent, $10,000 on dental tools. By the end of 2019, the majority of my loan has been depleted and my financial lender discontinued their international student loan program. 
I had even followed up with other banks. But due to the debt ratio incurred by my previous loan, I had zero success. But now in hindsight, I should have not pursued my dream education without securing all necessary funds first, because now this situation has left me high and dry. 
Covid—More Than Just a Pandemic

As of January 2020, I returned to Australia distressed by my finances. Thankfully, my grandfather was able to assist in paying part of my third-year tuition.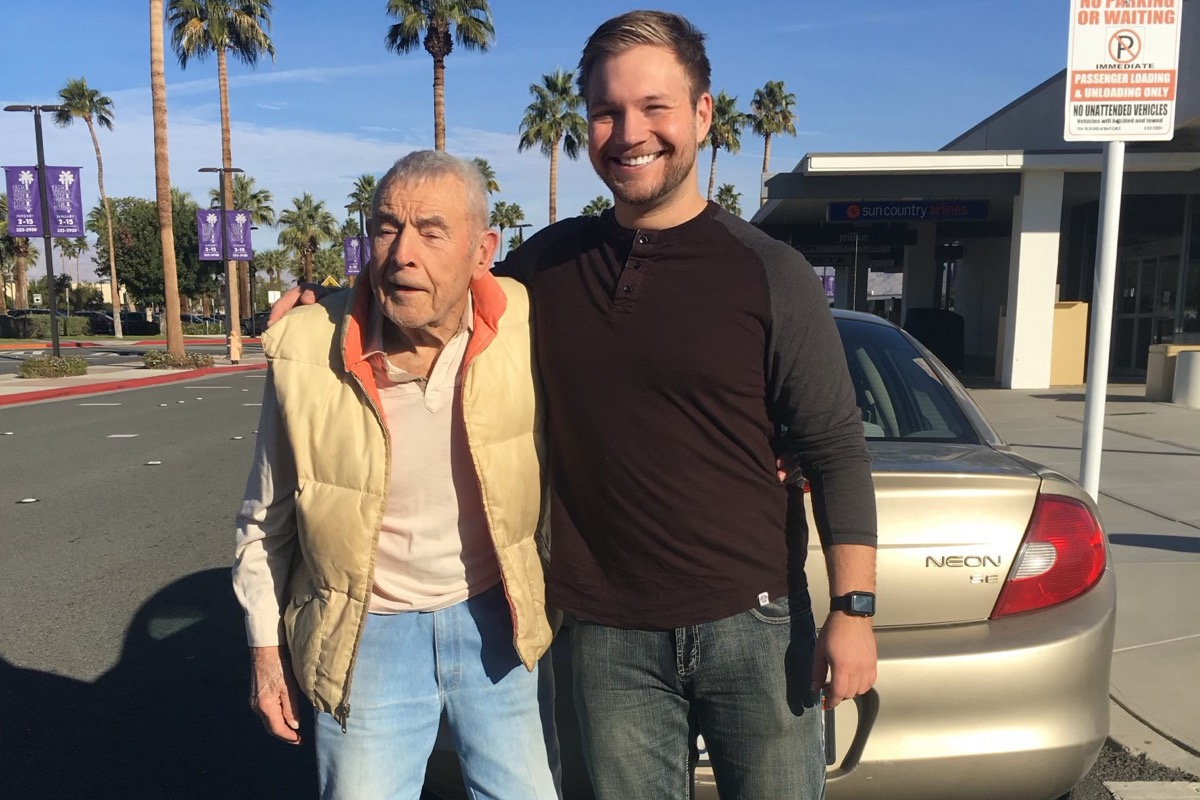 In March 2020, the Covid-19 pandemic was announced and the University of Sydney closed their clinics. As well, Canada urged students to come home. I worried about me not getting clinical experience while other students were more worried about not graduating on time. We had until the end of March to defer which I made up my mind: I need to defer. So, I packed my bags, paid my landlord to keep my belongings safe for a year, and caught the very last AirCanada flight back home.
Upon returning to Edmonton, I often questioned if I made the right decision. After being surrounded by loved ones during the Covid-19 lock down, I now know that I did. I worked extensively, saved some money and was around for the sudden and tragic passing of my aunt during a heart transplant, as well as, ailing grandparents and the loss of a couple beloved pets.
With border closures and travel bans, it was time for me to return and finish my school (December 2020).  Flights to Sydney, Australia, were extremely expensive. However, they were also near impossible to find. I ended up paying $5000 for a one-way flight and a mandatory $3,000 hotel quarantine fee. Definitely a burden for a struggling student who was not successful in getting that bank extension.
I returned to Sydney on Christmas Day. Since that time, I have continuously sought out any form of funding, bursaries or scholarships. There is limited allocation for students studying abroad. Hence, this GoFundMe is my final resort to help me finish school. All I need is a chance to finish my education and become a doctor of medicine in dentistry. Or better yet, make my dream a reality.

Organizer
#1 fundraising platform

More people start fundraisers on GoFundMe than on any other platform. Learn more

GoFundMe Guarantee

In the rare case something isn't right, we will work with you to determine if misuse occurred. Learn more

Expert advice, 24/7

Contact us with your questions and we'll answer, day or night. Learn more