A Guide to Rewards-Based Crowdfunding on GoFundMe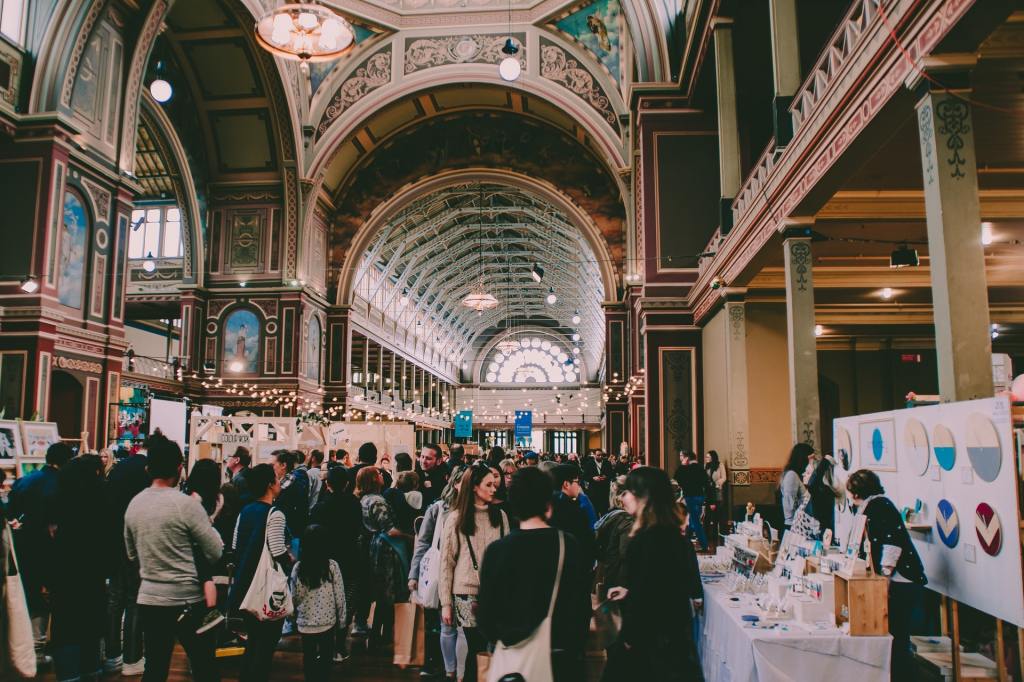 In the wake of the coronavirus pandemic, small businesses across the US have had no choice but to close their doors to the public. In an effort to stay afloat, thousands of them have turned to GoFundMe, where they've been using our platform to generate donations and raise revenue in creative ways.
Recently, many small businesses have been leveraging rewards-based crowdfunding, a fundraising technique in which donors receive rewards in exchange for their donation. Oftentimes, businesses will offer multiple reward tiers, which can incentivize donors to make bigger contributions. Keep reading to learn how you can use reward crowdfunding to meet and beat your business's fundraising goals.
Five examples of donation rewards on GoFundMe
Whether you're fundraising to pay rent or support your beloved employees, crowdfunding with rewards is a great way to get the financial relief your small business needs during this difficult time. Check out the following examples of crowdfunding to gain inspiration on how to mobilize potential supporters and generate bigger donations.
1. Merchandise
One easy way to motivate people to donate to your crowdfunding fundraiser is to offer merchandise in exchange for their donations. If you choose to go this route, it's best to offer branded merchandise—anything with your business's name or logo on it—so that you can advertise your brand while your donors wear, use, or display the items. If possible, try to choose merchandise that relates to the products or services that your business provides*. Doing so will cause your donors to keep your business in mind every time they use your merchandise. For example, if you own a restaurant, a branded T-shirt could be a great donation reward option.
Check out these business' fundraisers to see real-world examples of giving away merchandise donation rewards:
*Please note that offering age-restricted merchandise, such as those that are alcohol-related, is not permissible per our terms of service.
2. Discounts, coupons, and vouchers
While branded merchandise might entice people to donate to your fundraiser, rewards that give people the opportunity to try your product or service are even better. Offering discounts, coupons, or vouchers as donation rewards is not only a great way to quickly earn donations and cover pressing business expenses; it gives donors the chance to fall in love with your business and, ultimately, become lifelong customers.
3. Tickets to future events or classes
If your business relies on in-person experiences, like hosting cooking classes or concerts, consider engaging your supporters by offering them tickets to future events or classes in exchange for their donations. This way, you can raise money to cover immediate business costs, while giving your supporters something to look forward to (once in-person events can safely resume).
4. Sponsorships
One effective way to inspire other businesses to support your business is to offer sponsorship tiers for different donation amounts. In doing so, you can give businesses the opportunity to expose their brand to a new audience, while also helping your business get through these uncertain times. In addition, you can advertise the partnership on social media, which further increases brand awareness for both you and your sponsors.
5. Memberships
If you own a social club or run an organization, consider offering your supporters memberships in exchange for donations. If you choose to go this route, make sure that you outline all of the membership benefits in your fundraiser's description. The more benefits you offer, the more incentivized your donors will be to make larger contributions.
Here's an example of a business that did a great job of offering a membership as a donation reward: Monahan's Fish Market
Start a crowdfunding fundraiser today
Can you offer rewards on GoFundMe? The short answer is yes, with some restrictions. For more information around what you can offer, read through our Help Center article that covers offering reward levels on your GoFundMe. Of all crowdfunding platforms, our platform will provide you with the best results from your rewards-based campaign.
With a GoFundMe, you can quickly start funding your business on our fundraising platform and reward your donors for their generous contributions. Get the additional financial support you need by creating a GoFundMe fundraiser today.
Related reading: