Where to Find Financial Help During the Coronavirus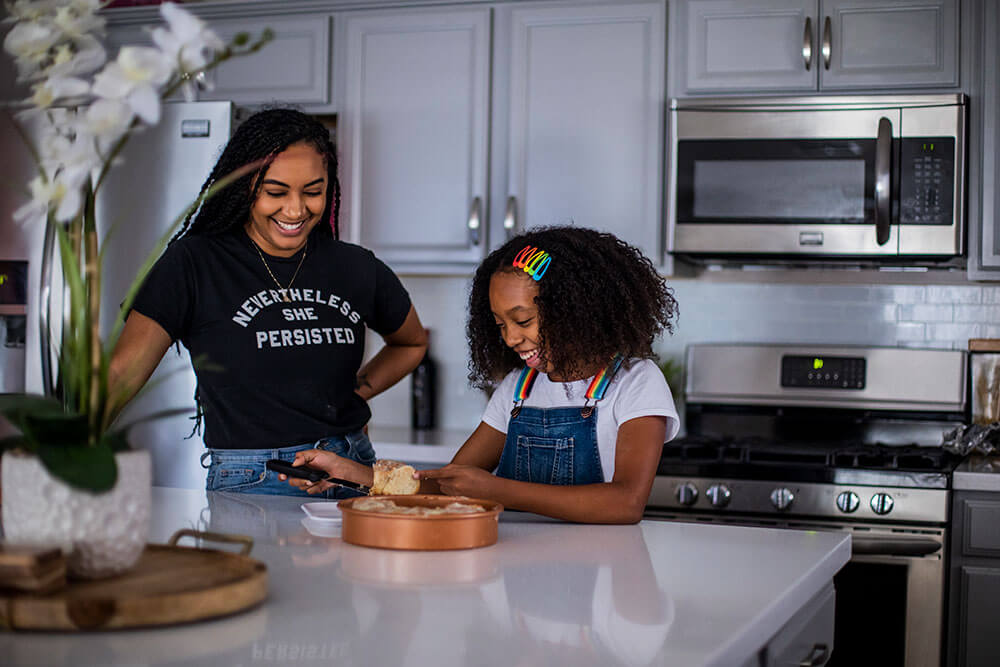 The coronavirus pandemic has touched nearly every part of our daily lives, but much of the collective fear and anxiety that millions of Australians are experiencing is related to finances. How will rent get paid? What about credit card bills or paying the electricity bill? In fact, a recent survey of more than 2000 Australians found that 60% are worried about paying their bills during this period.
For the individuals and families who are living one paycheque to the next, small financial obstacles could now mean the difference between having a hot meal or a place to call home. In these stressful times, financial security can play a critical role in staying safe and healthy. Below, we lay out key resources on where to find financial help during the coronavirus pandemic.
10 ways to get coronavirus financial assistance
1. Food help during COVID-19
If you're struggling to buy food that will keep you healthy and nourished, these organisations and programmes can provide help.
2. Coronavirus financial support with mortgage payments
For the millions of Australians who found themselves suddenly unemployed because of the COVID-19 outbreak, mortgage and rent payments are now a huge burden. Luckily, the government and mortgage lenders are stepping up to provide help.
If you're experiencing difficulty repaying your mortgage, Australia's big banks (ANZ, Commonwealth Bank, Westpac and NAB) are allowing you to defer your payment for up to 6 months.
Other options include negotiating a reduction in payment or changing your loan to interest only for a period of time.
The terms and conditions all vary, so it's worth getting in touch with your bank to find out what you need to do and whether taking a break from your repayments suits your circumstances.
3. Help with rent payments
For renters who are suffering lost wages, paying rent can be near impossible. In March, the National Cabinet agreed to a six-month moratorium on both residential and commercial evictions. This means that people whose incomes have been affected by the pandemic can't be evicted.
In April, Prime Minister Scott Morrison announced the details of the moratorium would be dealt with on a state or territory level.
At this point in time, NSW and Victoria have announced a relief package for tenants who are finding it difficult to pay their rent. In NSW, there's a 60-day stop on landlords issuing termination notices as well as longer six-month restrictions on rental arrear evictions. In Victoria, there will be a ban on evictions and a pause on rental increases for six months.
Other states are still working out details. The best thing to do first is to speak with your landlord or property manager about your financial situation. Even if a moratorium doesn't exist in your state, they might still be able to work with you to avoid eviction.
4. COVID-19 financial support through crowdfunding
Crowdfunding can be a valuable alternative to government relief packages if you need help right away but don't know how to get coronavirus aid quickly. Through an online fundraiser, you can find emergency financial assistance and receive funds in your bank account within days of getting your first donation.
For those who are financially secure, crowdfunding gives them a seamless way to help those affected by COVID-19 and make a real difference. It's never easy asking for help, but know that your friends, family and even strangers want to lend a hand during this crisis. Whether you need help your own bills or you want to help those less fortunate, online fundraising can make all the difference — and quickly.
Financial relief for small business owners
If you're a small business owner who needs financial help during COVID-19, crowdfunding is a great way to get some much-needed support. Often many people in the community aren't sure how to help out small businesses but want to donate to keep you afloat. Follow these tips for fundraising and make sure you get your community involved. Share your story online and invite your network to get involved. You can even reach out to local media to expand your coverage. Some of these fundraisers have had enormous success, like campaigns to save this local café in South Australia and this fundraiser to help feed animals in a mobile petting zoo.
Related reading: 
5. COVID-19 financial assistance with unemployment 
According to recent reports, 1.4 million Australians will soon be out of work. Fortunately, there are a few new government payments that many Australians will be eligible for.
The first is the JobSeeker Payment. This unemployment benefit will give people access to up to $1100 a fortnight. This payment will be available through Centrelink and will require you to be looking for work while you are receiving the payment.
Another payment newly introduced is called the JobKeeper payment. This payment aims to keep employers connected with their employees and provides $1500 a fortnight per employee to help cover wages. Sole traders, and casuals who have been working at a workplace for over a year are also eligible for this payment. Employers need to prove a loss of income and can apply for this payment through the Australian Tax Office.
For the 6.6 million Australians who are already receiving Government support or are concession card holders, the Federal Government has announced it will provide an additional $750 stimulus payment. This payment will be eligible for those who have received a payment or have their card between 12 March 2020 to 13 April 2020 (inclusive). There will be a second payment in July.
6. Help with credit card payments 
If you're worried about your upcoming credit card bill, some credit card providers are helping out by waiving monthly fees and charges. For example, Commonwealth Bank has already refunded any late fees and/or interest charged during March.
Get in touch with your credit card provider and find out how you might reduce your repayments in the short term. If you need help to negotiate your payment terms, visit the National Debt Hotline
7. Help with phone bills 
Never before has it been so important to stay connected. Our telcos recognise it's difficult for Australians to pay their bills in these uncertain times. Each telco has made their own statement about how they're going to help out. For example, Telstra is giving personal and small business customers extra data and are offering unlimited standard home phone calls for pensioners. They're also not charging late payment fees for bills that become overdue between 19 March to 30 June 2020.
Optus are allowing customers to put their current plans on hold if there's no need for the service (in the case of small business) and are waiving late payment fees until 30 April. Vodafone are waiving late fees and have introduced a $10 Stay Connected Cap Plan.
8. Coronavirus financial assistance with utilities 
For many Australians, the quarterly energy bill is a big one that's difficult to pay at the best of times. The Australian Energy Regulator has recognised there needs to be an industry-wide response to ensure households and businesses can get the help they need.
Most energy companies offer hardship programs with payment plans and deferred payments when things get tough. Many of them also pledge that power won't be cut off during this period. This list covers some of the biggest energy retailers and the hardship programs they offer.
Similarly, many water provider companies have hardship provisions for people who are struggling with their bills over this period. Contact your provider to find out what payment plans are available.
If you require help to pay bills, there are also charities that can provide financial assistance like The Salvation Army or St Vincent De Paul.
9. Help with early childhood education
The Australian Government have announced that from 6 April 2020, all childcare will be free for parents. Weekly payments are to made directly to the early education service in lieu of the Childcare Subsidy and the Additional Childcare Subsidy. These payments will be made until the end of the 2019-20 financial year to help childcare centres remain open.
10. Help with owed taxes
For individuals who owe on their taxes, the Australian Tax Office may consider your circumstances and arrange a payment plan or delay. Visit their website for more information.
Find the COVID-19 financial assistance you need right away
In these uncertain times, know that you're not alone in your financial struggles. With a GoFundMe, your community can show up to support you through the coronavirus crisis. You can create a fundraiser within minutes on our free fundraising platform and begin using donations to pay for groceries, rent or other bills within just a few days. Start fundraising for coronavirus today and get the help you need quickly.